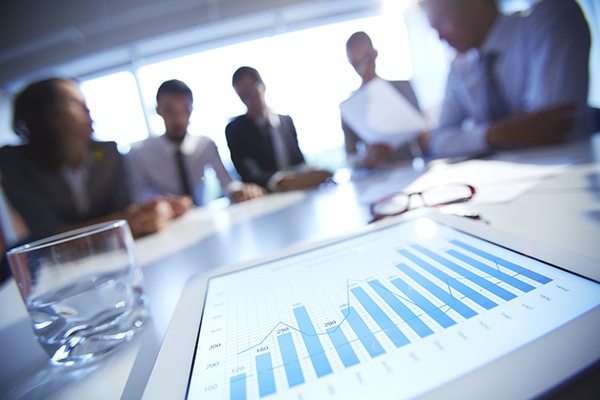 When it comes to content marketing, metrics matter — at least they should. But according to a recent survey published by the American Marketing Association of America (AMA), many marketers rarely pay attention to analytics.
In fact, although spending on analytics comprises about 6.4% of the average marketer's budget — a figure that's expected to grow to 11.8% by 2018 — most marketers say they rely on analytics only infrequently. Reasons vary, from lack of timely reporting to a simple belief that analytics offered insufficient insight.
It's true: You can easily get bogged down with numbers, and it's tough to wade through all those metrics — especially if you're not actually in marketing. But a data-driven approach is the best way to ensure that your marketing campaigns are as effective and meaningful as possible. That's why it's so important to know which metrics are most relevant to your content marketing strategy.
Key Categories of Metrics
You'll find that all the numbers you can possibly crunch will fit into one of four main categories. As you and your team decide which metrics are most relevant to your company, be sure that you address each of these:
Consumption metrics. How often are people actually consuming the content you produce? Analytics that fall into this category include rather basic data like page views or click-throughs. Because content marketing can improve your website's SEO, you may first see improvements in your consumption metrics, as more people find your blog posts and landing pages via organic search.
Sharing metrics. Sometimes referred to as engagement metrics, sharing metrics refer to how often your message is amplified by social sharing, such as retweets or Facebook shares/likes. Some marketing pros warn that these are really "vanity metrics," since they may make us feel like we're making significant progress. Again, as with consumption metrics, sharing metrics are a wonderful place to start, but you'll need more to measure your campaign's efficacy.
Lead generation metrics. How often do your website visitors share their information so that you can market to them? That conversion from visitor to lead is an important one, because it represents a meaningful — and potentially profitable — engagement with your company. It's important to know not only how and when your visitors become leads, but also the cost associated with lead acquisition.
Sales metrics. How and when do your marketing efforts turn into revenue? You'll need to cooperate with your sales team to acquire these metrics, and track both the number of leads who become customers, and the customer lifetime value (CLV). Then you can develop your marketing strategy with your highest-CLV customers in mind.
Deciphering the Numbers
Ultimately your insight will come not from the raw numbers themselves, but from your interpretation and application of the data. Focus on actionable, relevant numbers that will help you make better choices about your marketing, at both granular and strategic levels. A few principles to keep in mind:
Trends matter. In fact, tracking overall trends is often more useful than getting wrapped up in point metrics. Trends can help you determine patterns in your visitors' habits, so that you can tailor your content (and its delivery method) accordingly.
Keep your eye on the prize. It's easy to focus on vanity metrics, like your number of Facebook fans or Twitter followers. While these numbers are useful to know, they can also give you a false sense of security. After all, what good are all those new Facebook fans if they never engage with your content or brand?
Put quality over quantity. You don't need to measure everything. Choose a few key metrics that accurately reflect how your website visitors, leads and customers interact with your brand. As you hone your content marketing strategy, you may realize that you need a few more numbers, or different ones altogether — and that's OK.

Avoid misattribution. Remember: Your analytics only give you evidence of people's behavior, not their rationale. You can't necessarily attribute a web visitor's behavior to the last point of contact with your company. For example, perhaps a lead became a customer after reading one of your brilliant blog articles. You can't determine that the blog article definitely caused the person to make a purchase; that lead may decided to purchase from you ages ago, but was waiting on budget approval or some external factor.
Revisit your analytics regularly. You can only act on your analytics if you actually look at them! Set up a reminder on your calendar or schedule monthly meetings to review your content marketing analytics — with your strategy and editorial calendar in hand. You might notice, for instance, that one subject draws the majority of your blog traffic but generates fewer leads. You may decide to develop more compelling offers to go along with that topic.