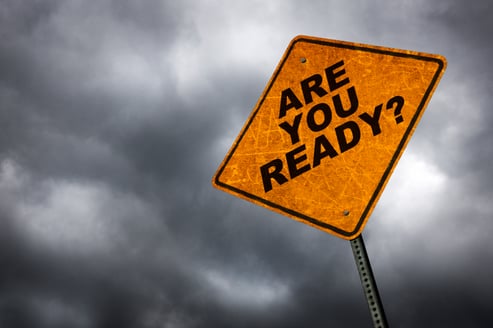 Smart content marketers know the importance of ranking high in search results.
Last week, Google launched a new algorithm designed to reward mobile-friendly sites with higher rankings in mobile search results.
The company says the update "will affect mobile searches in all languages worldwide and…users will find it easier to get relevant, high quality search results that are optimized for their devices." Google announced the planned changes back in February (the first time it has ever given such public forewarning) and released a "mobile-friendly test" webmasters could check their sites against.
The change, dubbed "mobilegeddon" by some, comes as data points toward the increasingly important role of data in consumerism. The Economist reports that about half of the world's adult population owns a smartphone, and that number is expected to jump to 80 percent by 2020. Americans, on average spend more than two hours on their mobile devices each day.
It may take a full week, or until April 28, for Google's rollout to go into complete effect, so experts are advising site owners to continue monitoring traffic. "Don't become too alarmed…nothing is set in stone until the rollout is completed," writes Search Engine Journal's Matt Southern.
Here, some of the most frequently asked questions about the expansion, plus the best answers from around the web:
How do I know if my site's mobile friendly?
A mobile-friendly site is one that displays properly (instead of appearing in tiny, illegible script with buttons you must zoom in on to click) on personal devices such as smartphones and tablets. It loads quickly and is easy to read. Better yet, a responsive site automatically orients itself based on screen size: it adapts to the device. Not sure if your site's up to snuff? Enter your URL into Google's testing tool for analysis.
How will this impact traffic to my site?
If your site's not mobile-friendly, you're probably already feeling the burn. According to a blog post released by the company on Tuesday, pages that aren't mobile-friendly may experience a significant decrease in mobile traffic from Google Search. Not to fear: Google promises to automatically reprocess and re-index URLs that are currently updating to mobile format once they've become mobile-friendly. If your site is mobile friendly, you may notice a spike in web traffic.
Do I need to re-write my web content?
Maybe. Headlines in particular fare better on mobile when they're short: research suggests that 60 characters or less are optimal. Some experts are also calling for shorter, "digestible" paragraphs and more calls to action interspersed throughout web copy.
What about traffic from apps?
Google Search now uses content from indexed apps "as a factor in ranking for signed-in users who have the app installed." In other words, information from apps may now display higher in search results. If you're interested in implementing app indexing, check out Google's handy guide.