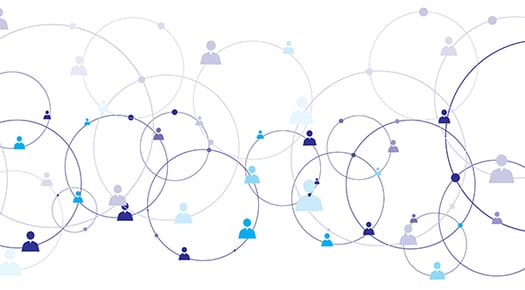 No man is an island — and neither is your website. In fact, making meaningful online connections with your industry's key players has an immensely positive impact on your site's visibility — not to mention that it's good for building long-term relationships.
What Is Link Building?
Link building is the process of garnering links back to your website, from other websites. These are known as external links, or backlinks. (In contrast, the links among your own website's pages are considered internal links.) Whatever you call them, they help search engines evaluate three important aspects of your website:
Popularity. Traffic numbers can vary widely, and traffic data is often buried deep in private server logs. However, backlinks are easy for search engines to find because they're public. Think of each backlink as an endorsement of your website; as these endorsements accrue over time, they indicate that your website consistently earns positive feedback from other websites.
Relevance. Search engines are designed to deliver the most relevant results possible, and pages tend to link to other pages with similar content. It's unlikely that a site about rollerblading would link to a site about dump trucks, for example. Thus backlinks help search engines evaluate how content is related.
Authority. How trustworthy is your website? That's tough to evaluate with an algorithm, right? To evaluate this somewhat subjective attribute, search engines give more weight to links from websites that get massive traffic themselves, or from websites of presumably reliable sources, such as government entities, universities or non-profit organizations.
Not all backlinks have the same impact on your website, and it can be tough to get links from authoritative websites — which is why marketers and SEO agencies or specialists develop strategies for earning links that will have the most impact. However, the terrain has changed in recent years, and link-building strategies must evolve accordingly.
Forget the Good Old Days
Since the beginning of the interwebs, search engine builders have sought ways to deliver timely, relevant search results. Alta Vista was the first search engine to factor external links into its search algorithms, and its competitors soon followed suit. Today Google routinely updates its approach to weighing backlinks.
The most notable of these changes came in April 2012, when Google announced Penguin. This update specifically cracked down on websites that were buying links or obtaining them through spammy link networks established solely to improve search rankings. We highly recommend using a professional SEO company or digital marketing expert. Our post-Penguin world demands a fresh approach to link building.
Link Building and Your Marketing Strategy
Not so long ago, link building strategies often existed in isolation. Perhaps an intern submitted links to various directories, or spent hours commenting on blogs. That seemed sufficient because it got results. Think of this as the "outbound" approach to link building; your company would go out into the wilds of the interwebs and place links where you chose, hoping that people would click on those links.
These days, you're better off with an "inbound" approach to link building. That is, you focus first on creating excellent content that naturally draws people to your website, because it educates and adds genuine value. Before you ever worry about earning backlinks, you must first focus on generating exceptional content, from your landing pages to blog, to your case studies and white papers.
That doesn't mean that your link-building strategy should be "If you build it, they will come" or an afterthought to your content marketing strategy. On the contrary, the next step calls for deliberate, strategic outreach. You have plenty of competition out there, and you'll need to be proactive about helping people find you. Where and with whom should you connect?
Industry authorities. Affilliation with industry experts gives your business more credibility. Think about ways to connect with them online in a meaningful, mutually beneficial way. Inviting these experts to be guest bloggers on your website is a terrific place to start.

Professionals in complementary industries. If you've thoroughly developed your company's buyer personas, you should have a pretty good idea of what other services they need. For example, if you offer IT service contracts to small business owners, your customers might also patronize local web development businesses. Use your website to foster these kinds of referral relationships.
Industry publications. Make it a point to promote any industry publications — beyond merely putting a link to their website in your sidebar. Use their articles as a starting point for blog posts, and be sure to link back to the original article. And offer to write for the magazine; after all, not all content marketing has to be online.
Hubs for ideal clients. This is an important one if most of your clients are in the same industry. Say that your clients are largely professional associations. You could forge a relationship with the Center for Association Leadership, providing subject-matter expertise that's useful to the readers there.
As you build your editorial calendar, consider how you could repurpose content for other places and audiences. This approach will help you get more leverage out of the content you create: You can use it once for your own website, and then repackage it for a guest post somewhere else or an article in your industry magazine. Ultimately the best link building strategy is the one that is a natural complement to your overall inbound marketing strategy.