As a content marketing pro, you're well versed in blogging. But how much time do you actually spend reading blogs instead of writing them? If you're searching for sources of inspiration and insight, then look no further. We've got quite a reading list for you!
1. BufferSocial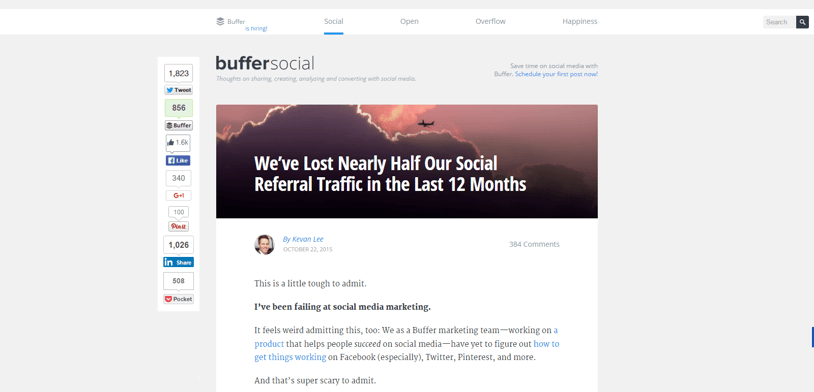 Over at buffersocial, you'll find a heady mix of social media tips, marketing hacks and even a tough confession or two. Buffer's writers manage to stay on top of emerging social-media trends without losing sight of the long game and the way that social media fits into digital marketing strategy.
2. Smashing Magazine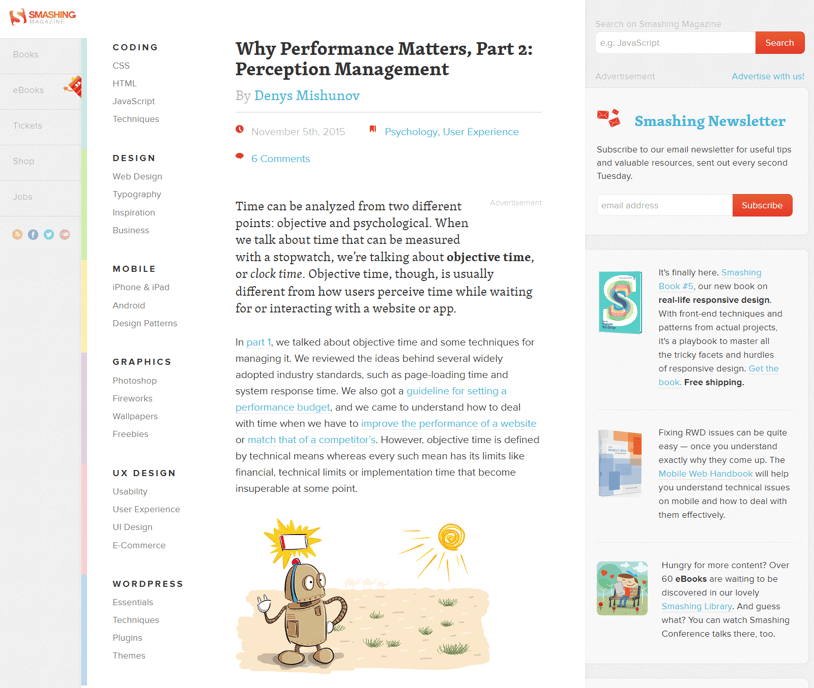 Both aspiring and actual techies will enjoy Smashing Magazine, which includes articles geared readers at various levels of expertise. You'll find terrific insights on coding, along with user experience and graphic design. One recent winner: Why Performance Matters, Part 2: Perception Management...and not only because there are quotes from both Martin Heidegger and Lewis Carroll.
3. Creative Bloq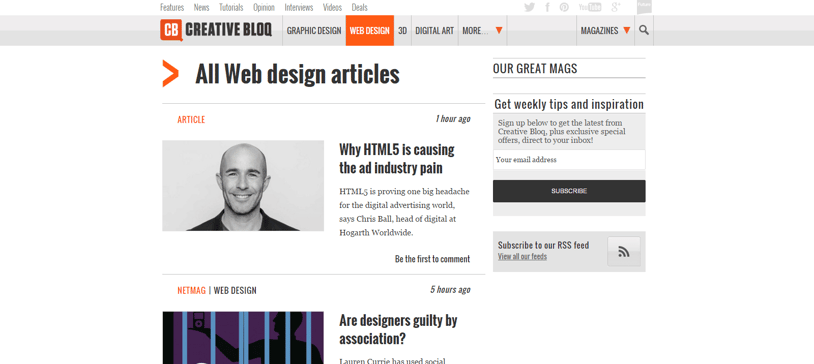 Head to Creative Bloq (no, that "q" isn't a typo) for the latest design news. From an exploration of the impact of web graphics on readership to tips for collaborating with web developers, Creative Bloq delivers concise, engaging articles on diverse design-related topics.
4. The Content Strategist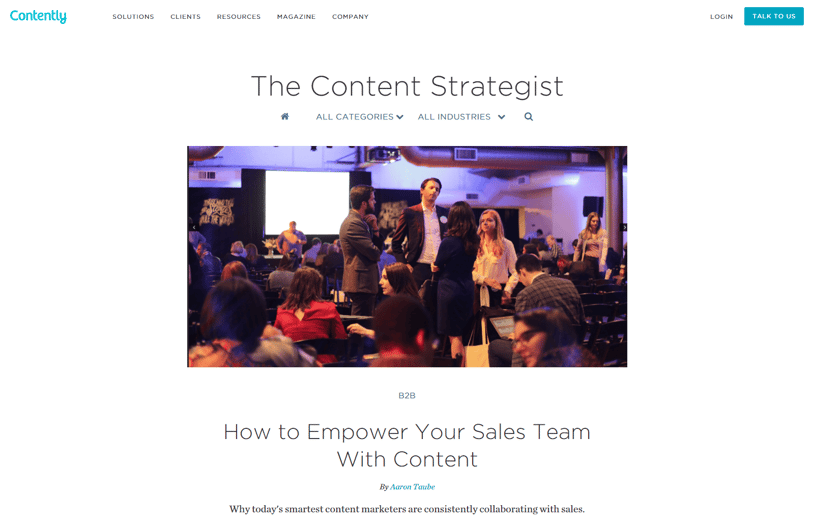 The title of Contently's blog, Content Strategist, says it all. This is a stellar source for content marketing pros. You're sure to love their look at how L'Oreal founder Eugene Schueller blazed new trails in content marketing — way back in 1909. And we especially appreciated Erin Nelson's article on generating content for that oft-ignored mid-funnel.
5. The Search Engine Journal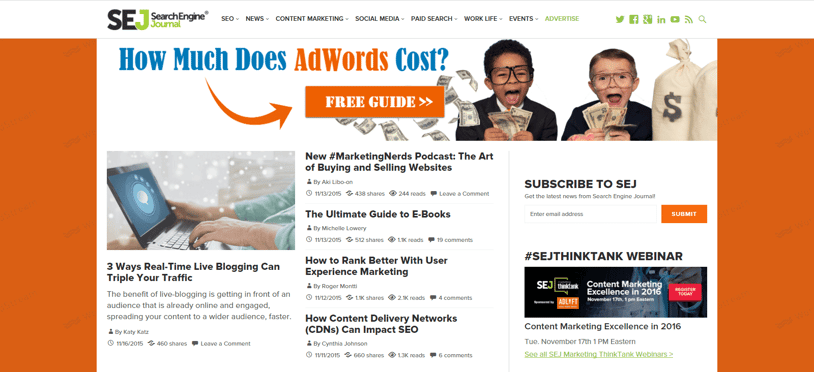 Visit our (unwitting) friends over at Search Engine Journal for a healthy dose of all things SEO, including those many intersections between SEO, social media and inbound marketing. Check out David Farkas' recent piece on when to turn down links, or Brent Csutoras' look at the impact of hashtags on Google+ visibility.
6. Matthew Barby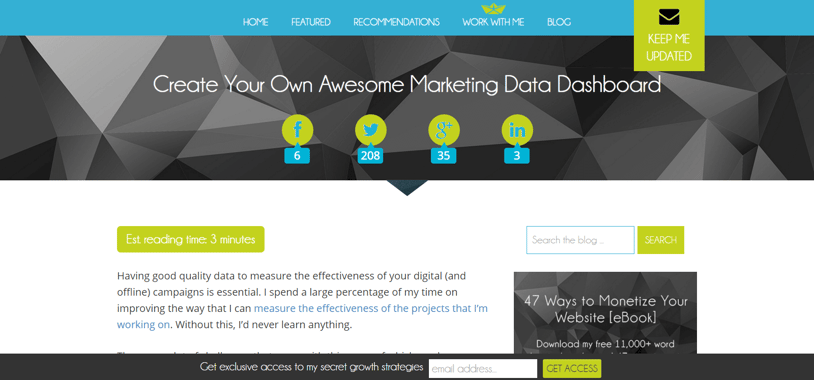 It's tough not to love Matthew Barby, who may be the Doogie Howser of inbound marketing. The Global Head of Growth and SEO for HubSpot, Barby is a true impresario. One of our recent favorites was Barby's guide for creating a fantastic marking data dashboard.
7. Neil Patel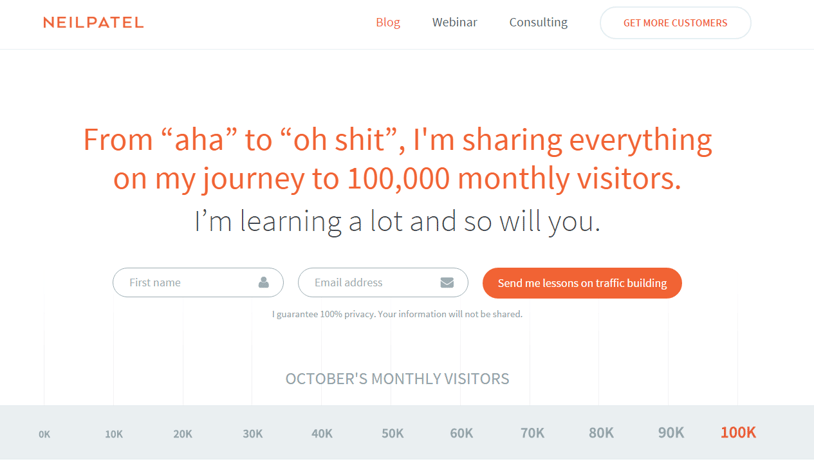 If you're ready to beat a path to blogging glory, check out Neil Patel's blog. Patel's unabashed anthem of increasing profits has proven unusual in the online marketing world, making his a refreshing voice. He's recently explored why content goes viral and, even more important, how to create human-centered content that Google loves.
8. Convince & Convert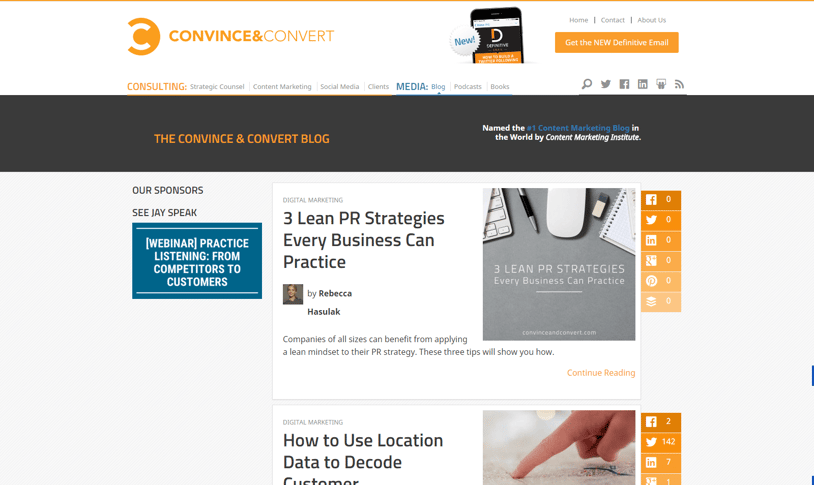 The Convince and Convert team always provides actionable, hype-free advice on social, search and content marketing, along with all the places in between. Mark Yeager's practical approach to building marketing materials for your sales team hit on that frequently overlooked relationship between sales and marketing, which is so critical to the success of both. Jay Baer's article Why One B2B Brand Is Experimenting with Snapchat also intrigued us.
9. Picante Publications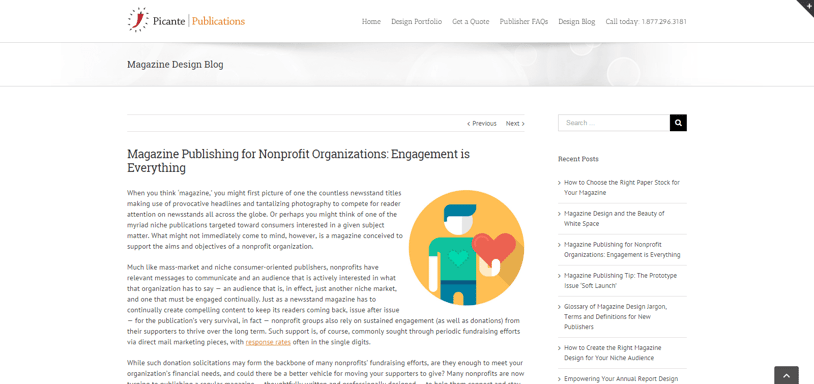 You may not know that we also specialize in magazine publication (after all, magazines were the original long-form content marketing.) At Picante Publications, you'll find heaps of advice on virtually every aspect of magazine publication, including a handy glossary of industry jargon. And this article on garnering engagement for non-profits with magazines is terrific.
10. This is Colossal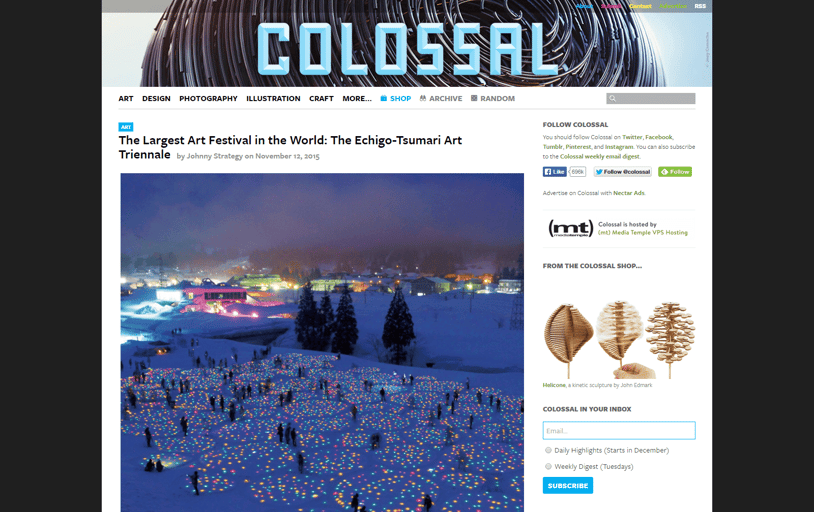 When you're short on inspiration, indulge in a visit to This is Colossal. A veritable utopia of stunning images and videos, this website will certainly inspire you to strive for visual greatness. The Movement of Air took our breath away, while this tribute to Star Wars appealed to our (not so inner) geeks.
Which marketing blogs make your must-read list? Share them in the comments.