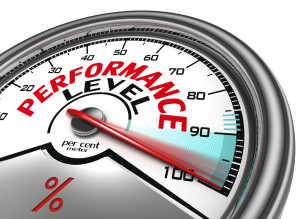 What sets highly effective B2B marketers apart from their competition?
A report by the Content Marketing Institute and Marketing Profs, "B2B Content Marketing: 2014 Benchmarks, Budgets and Trends—North America" illustrated some of the differences between "highly effective" and "less effective" content marketers. Effectiveness was measured by criteria such as Web traffic, sales lead quality and social media sharing.
Based on the report's findings, the biggest factors in successful B2B content marketing are budget, strategy and dedicated personnel.
Of the more than 1,200 companies surveyed, highly effective B2B content marketers reported the following:
39 percent of their marketing budget was spent on content marketing
66 percent had a documented content marketing strategy
86 percent had a dedicated person overseeing that strategy
By contrast, of the least effective B2B content marketers:
16 percent of their marketing budget was spent on content marketing
11 percent had a documented content marketing strategy
46 percent had a dedicated person overseeing that strategy
Let's take a closer look at these three factors in effective B2B content marketing:
1. Budget.
Successful marketers know that quality trumps quantity. They're willing to spend more on content marketing than their less-successful counterparts (39 percent vs. 16 percent) and accordingly, see greater return on investment. With Google waging war on low-quality sites, so-called "content mills" and their insanely cheap content producers are no longer an option. Overall, 58 percent of B2B companies surveyed said they plan to increase their content marketing budget over the next 12 months.
2. Strategy.
Much like dating or a game of chess, content marketing requires strategy. This is especially important for smaller organizations. Forty-eight percent of B2B companies with fewer than 99 employees reported having a documented strategy, versus 41 percent of companies with more than 1,000 employees.
The report found that content marketers' strategies include an average of 13 tactics. The five most-often employed are:
Social media other than blogs
Articles on their website
eNewsletters
Blogs
In-person events
3. People.
Content involves a mix of marketing, communications, public relations and digital. It doesn't necessarily fall under the umbrella of any one specialist within your company. Perhaps that's why 86 percent of highly effective content marketers (compared with just 46 percent of less-effective content marketers) have a dedicated person overseeing content strategy — so it doesn't become fragmented among the different departments. Whether you outsource this role to an agency or appoint someone in-house, having that person in place to manage content strategy is key.
Forty-three percent of all companies surveyed had both on-staff and outsourced talent for content creation. The tasks most likely to be outsourced include writing and design. Allowing an agency to take care these components can help your brand garner recognition; for instance, madison/miles media's work for The Cattleman magazine won our client an APEX Award for Best Redesign this year
What resources have factored into your most effective content marketing campaigns? What are your plans for budget, strategy and human resources in the coming year?