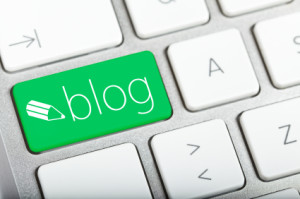 Blogging has become almost a given these days for many companies — but just having one isn't enough. If people don't know that they can find great content on your blog (or that you even have one), they won't visit it, and all your work on it will be for naught.
Try these seven tips to market your content and get more blog traffic:
1. Make it accessible.
When people visit your homepage, they should be able to easily find a link to your blog. Consider posting a short description or the headlines of your past few posts to give readers a better idea of what they'll get by clicking through to your blog.
2. Advertise online and off.
Include the link to your blog in your e-mail signature, in print advertisements, and on your business cards.
3. Submit to directories.
Increase your exposure by listing your blog in a directory. TopRank, an online marketing blog, has a long list of options.
4. Write guest posts.
Identify blogs that reach the kind of readers you want to have frequenting your site and volunteer to pen a guest post that links back to your blog.
5. Announce your blog via press release.
In the same way you'd spread the news of a new hire or product, you want to let the world know about your blog.
6. Share the link love.
Link to posts you've previously written, when relevant, and link to outside sites as well. This gives you a better shot at getting found in the search engines, and readers will appreciate being guided toward additional helpful and interesting resources.
7. Promote posts through social media.
When you have a new post up, promote it through your Twitter, Facebook and LinkedIn accounts. But don't just say "New blog: Title here" — write an enticing teaser that will make followers want to click and share.