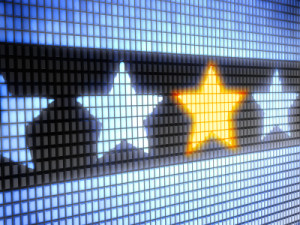 When you're tweeting into cyberspace, it can be tough to know if anyone's listening — and if they are, do they care? How do you know if you're effectively reaching potential clients or establishing yourself as an authority in your area of expertise?
One way to gauge your online clout is through the appropriately named Klout, a company that measures overall online influence on a scale from 1 to 100. Everything is cooler when a k is used where a c should be (i.e., Mortal Kombat, Kool-Aid, Krazy Glue), and Klout is no exception.
To find out your score, go to www.klout.com and type in your Twitter username. You'll get a report that includes your Klout score and your influence style (based on 16 categories, including Explorer, Broadcaster, Specialist and Celebrity). If you sign up for an account (it's free), you can get a more detailed analysis that breaks down the size of your engaged audience (those people who are actually reading your tweets); who you influence and who in turn is influenced by you; and how likely your content is to be retweeted, commented on or replied to.
More than 35 variables go into calculating the scores, and while measuring something as nebulous as online reach is an imperfect science, Klout offers much better metrics than just basing your idea of influence off of how many followers you have.
Klout can now also connect to Facebook, although it currently only syncs up with individual profile pages and not business pages — for business purposes, it's probably better to wait to add a Facebook account to your Klout account until "fan pages" are factored into the equation.
So what's a good score? Justin Bieber scores a perfect 100, CNN nets an 80, and Oprah currently logs a 69. But for regular folk, Klout's director of marketing, Megan Berry, says a score of 20 is pretty good, 30 shows that you know your way around social media, and 50-plus is getting into thought leader territory.
To improve your score, look at the stats and see what areas you're excelling in and which are weaker. Pay attention to what your friends and competitors are doing, too — you may be able to learn something from the way others tweet. If all else fails, getting yourself a shaggy 'do, a rabid teenage fan base, and a catchy pop ballad or two is a sure way to move up the Klout leader board.